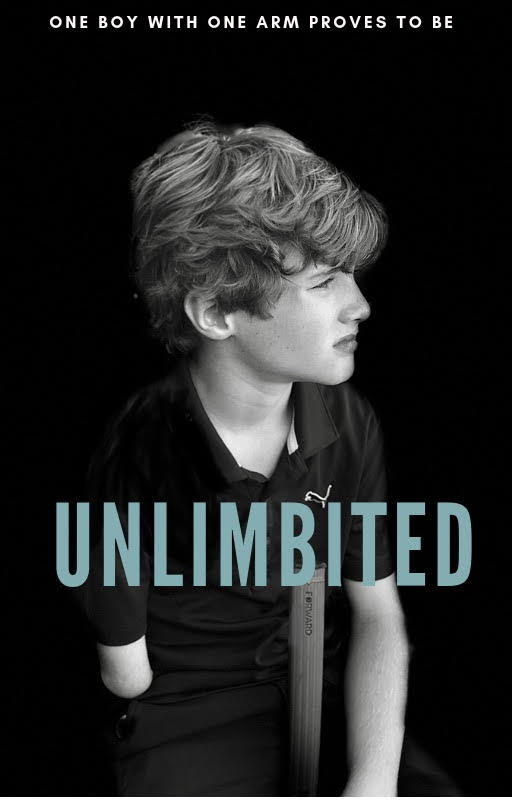 Tommy Morrissey owns the power to transform. He influences public opinion as to what a differently abled child can accomplish. It's really no wonder Tommy has earned the hearts, minds and ears of so many South Florida philanthropists for his well-established achievements in the golf sphere. With only one full arm, this young man has outpaced the likes of Bryson DeChambeau, Keegan Bradley, Ernie Els and Brooks Koepka in his "One-Arm Challenge," and has spent quality time golfing with Tiger Woods, Phil Michelson, Bubba Watson, Justin Thomas and Rickie Fowler.
A familiar face of television, Tommy has been featured on The Ellen Degeneres Show, Steve Harvey's Little Big Shots, HBO's Real Sports with Bryant Gumbel, Fox Sports with Tiger Woods and many more. In between his race from one stage to another he was Guest of Honor for Signature Gives Back's ("SGB") Inaugural Charity Golf Tournament last November, fundraising for his "Tommy Fund", which operates under the umbrella, the unLIMBited Foundation, at The Paley Institute located on the campus of St. Mary's Hospital.
His latest tour de force: Winning the last six golf tournaments he played, which earned him his fourth World Championship qualification. He competed for the World Championship title in Pinehurst, NC in August 2019 and finished near the middle of the pack of nearly 135 competitors.
A typical day in the life of The Morrissey Family is anything but mainstream. Mom Marcia says, "everything's a competition" with Tommy. "He's an exceptional athlete in just about any sport he's tried...and he has a photographic memory.
Tommy doesn't stop long. He will be joining the SGB team for the Second Annual Signature Gives Back Charity Golf Tournament on November 7, and is excited to do all he can to show the participants a good time and raise as much money as possible to help another family choose limb-saving surgery in lieu of amputation, when their child is born with a complex limb difference. This year to date, Tommy and the unLIMBited Foundation have provided housing for 11 families, making their hopes of a better quality
of life function a dream come true.
The Morrissey family does its part to repair what's broken in the world by ensuring the children and family it serves through its UnLIMBited Foundation are made as comfortable as possible before, during and after the journey through limb-saving surgeries performed at the world-renowned Paley Orthopedic & Spine Institute at St. Mary's Medical Center in West Palm Beach, FL.
The Signature Family in Action
Catering to a group of 80 golfers, the 2018 tournament raised tremendous awareness and key funds, enabling SGB to award a grant to the unLIMBited Foundation; That grant was awarded to a toddler, Dameon Hunt, whose family traveled to South Florida for him to undergo the successful surgery that lengthened both of his legs. There are many more children awaiting limb saving and correction surgeries at The Paley Orthopedic and Spine Institute and without financial assistance for housing, many of them will not be able to access the life-changing treatments. "The support from the second annual Signature Gives Back Charity Golf Tournament, will allow us to provide housing for at least one child for the three to six months required for these highly specialized treatments," says Marcia Morrissey. "We are profoundly grateful for the partnership," she continues.
Just Your Normal Entrepreneur-in-the-Making
In August 2019, Tommy and his mom joined The Signature Real Estate Companies for its Annual Signature Power Meeting, with more than 500 Signature Team Members and a constellation of more than 20 special guest speakers. Tommy, nonchalant to the semi-gravitas of the assembly, is seen from the stage doing the "floss" dance and blasting "foam" golf balls into the audience. A serious audience smiled at the realization Tommy cares not about being one armed. He is, after all, a perfectly adjusted child, talkative, spirited, up to date on all social media. Tommy is an urban sophisticate, working a room like a corporate mogul.
And, what are Tommy's future intentions besides formal schooling? Well, for now, he says "NASCAR driver, baseball player, soccer player and golfer."
For more information, please visit SignatureRealEstateCompanies.com, 561.705.0140, and UnLIMBited.org.
Dana A. Levy, MHS, CRC, MRP is a REALTOR® and staff writer with The Signature
Real Estate Companies. She is a Board of Directors' Vice President for Signature Gives
Back, Inc. Email inquiries for SGB's golf tournament to info@signaturegivesback.com.